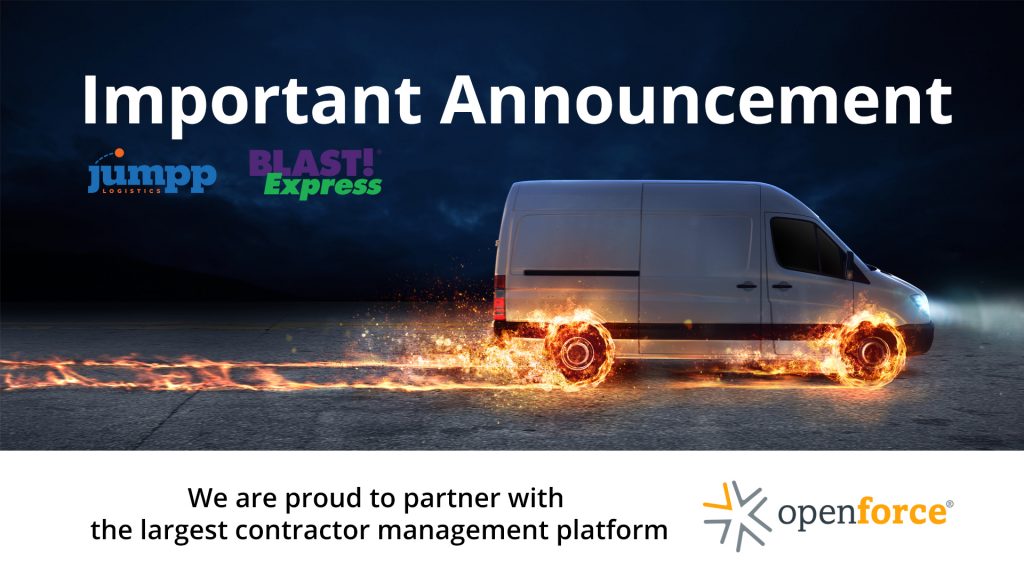 Openforce makes doing business better
Paperwork is painful. You'd rather focus on growing your business, and so would we. That's why we have partnered with Openforce – the leading technology service provider for independent contractor onboarding, settlement processing, and benefits.
We have made this decision in order to ensure regulatory compliance and accurate and on-time settlement payments, but also because Openforce provides you with access to below-market rates on occupational accident insurance, a full-service help desk, and a suite of additional services and benefits designed to help you run your business. Because Openforce will handle your paperwork, settlements and technical support from now on, you will need to enroll by 7/12/21. Enrollment instructions will be sent via email and SMS and enrollment can be completed online, even from your mobile device.
What does Openforce do for me?
Openforce provides incredible value to thousands of independent contractors every day:
Fast, worry-free settlements: Get paid on time, every time, with zero hassle. Openforce offers direct deposit or pre-paid debit cards to get you paid, quick and simple.
Convenient self-serve portal: No more digging through documents. Everything you need, from signed contracts to 1099 forms, available when you need it.
Effortless mobile experience: Access your Openforce portal, which lets you manage your pay and compliance information, 24/7 from any computer or mobile device.
Low insurance premiums: Openforce provides Occupational Accident insurance at stellar group rates so you can rest easy.
Amazing member benefits
When you enroll with Openforce, you get access to huge discounts on health insurance, auto maintenance and more. You get a full-time bilingual support team available via phone or email. You get client referral services, which puts you in touch with clients in need when you're low on work.
But, most important, you get peace of mind.
Openforce's Peace-of-Mind Promise
Starting a business is a great way to take control of your life. Openforce helps you grow and protect that business by documenting everything for you, ensuring our relationship is always on track. They even offer pathways to strengthen your business by empowering you to get necessary certifications and even become an LLC. Independence is a great thing. Openforce helps you keep it.
For us, Openforce was a no-brainer. Remember to enroll by 7/12/21 to ensure there's no delay in your first settlement and to start enjoying your benefits as soon as possible.
Look for more details and additional information from Openforce soon.
If you have any problems with the enrollment process-
please contact Openforce at 800.742.7508